The Challenger of Record to the 37th America's cup, now based in the event host city Barcelona, is proceeding with crucial Testing Period, fully equipped with Gottifredi Maffioli lines.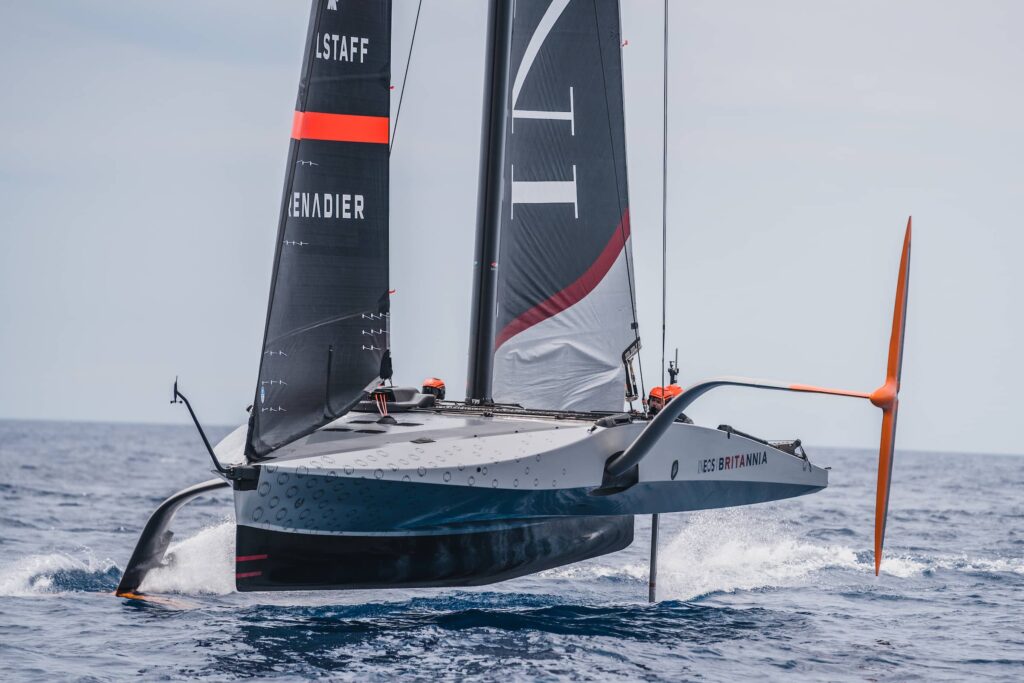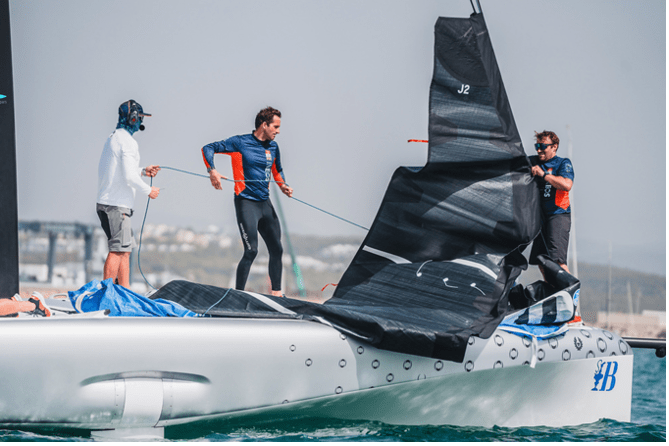 Backed by INEOS Founder and Chairman Sir Jim Ratcliffe and led by the most successful Olympic sailor of all time, Sir Ben Ainslie, INEOS Britannia is the Challenger of Record for the 37th America's Cup. The British team, who will race for Royal Yacht Squadron Ltd, was formed in 2014 before joining forces with INEOS in 2018.
In challenging for a third successive America's Cup, INEOS Britannia has much needed continuity, the cornerstone of every successful America's Cup team. It will be the first time a British team has competed in three consecutive Cup cycles since Sir Thomas Lipton and the Royal Ulster YC bids between 1899 to 1930.
Gottifredi Maffioli, a company established in 1926 in northern Italy, has always invested in product innovation, adopting new technologies and raw materials, which allowed to achieve a great milestone in 1954, when the company developed the first synthetic climbing ropes ever made, thus making a fundamentalcontribution to the success of the Italian expedition that conquered the summit of K2 for the first time in history.  
In the following years Gottifredi Maffioli pioneered the application of synthetic fibers in many other markets, until its debut in sailing ropes, in 1983 with Azzurra, which was the first Italian sailing boat to participate in the America's Cup. Since then Gottifredi Maffioli has been constantly involved in the America's Cup, the world's oldest international sports award, supplying a growing number of teams and helping them to win 4 times the "Auld Mug", through constant innovation and the development of technologies that still lead the high performance ropes market today.
Gottifredi Maffioli's alignment with INEOS Britannia team's values
Gottifredi Maffioli is very proud to be onboard INEOS Britannia.
At the foundation of this collaboration there is a common ground: shared values linked to high performance and sustainability that put both parts on a shared course.
Gottifredi Maffioli and INEOS Britannia are both committed to achieving the United Nations Sustainability Development Goals, acting responsibly to have the lowest impact possible on the ecological and social environment, moving towards a circular economy.
Among several initiatives Gottifredi Maffioli carries out an ESG-focused approach, we highlight the fact that all Gottifredi Maffioli sailing lines are manufactured with Bio-based Dyneema, the first ever bio-based ultra-high molecular weight polyethylene fiber. It is based on the mass balance approach and further reduces the manufacturer's reliance on fossil fuel-based resources, whilst ensuring lightweight and enhanced performance.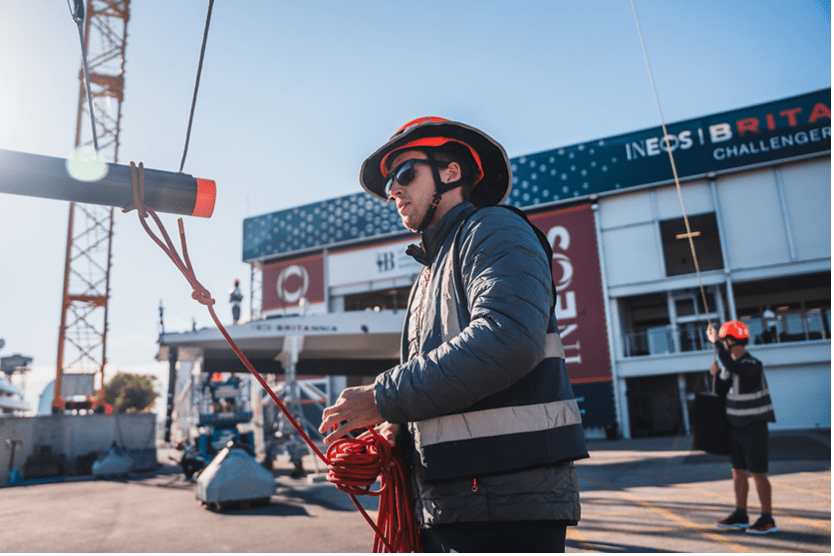 Rossella Maffioli, Commercial Director of Gottifredi Maffioli, says: "Our company strives to supply excellent products, in a context that values our team, which is composed of 50% women and 50% men. We implement actions that have a positive impact and show our deep connection with the community in which we operate, in Novara, Italy."
How did the collaboration between Gottifredi Maffioli and team INEOS Britannia start?
"Our first contact with the INEOS Britannia team was on the very technical aspects of our lines.", says Luigi Maffioli, technical director of Gottifredi Maffioli, and continues: "Many of the team's riggers and technicians had already used our products on previous projects and knew the flexibility and responsiveness of our company when there is the need to fine tune the products on very specific needs. Customisation is actually an essential part of our daily activities, so we were very excited to have the opportunity to make our expertise available to the team and help them develop the most performing rigging solutions."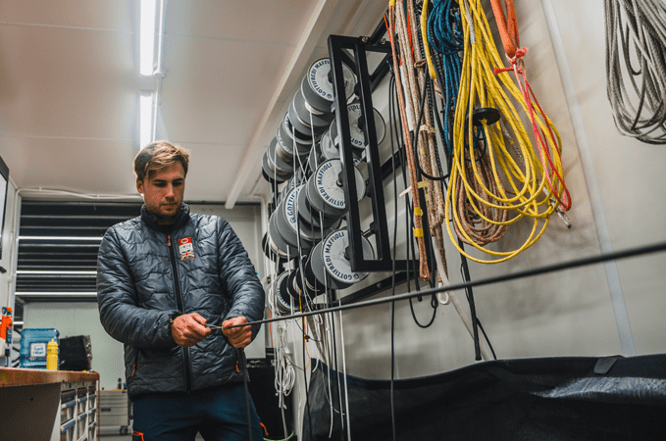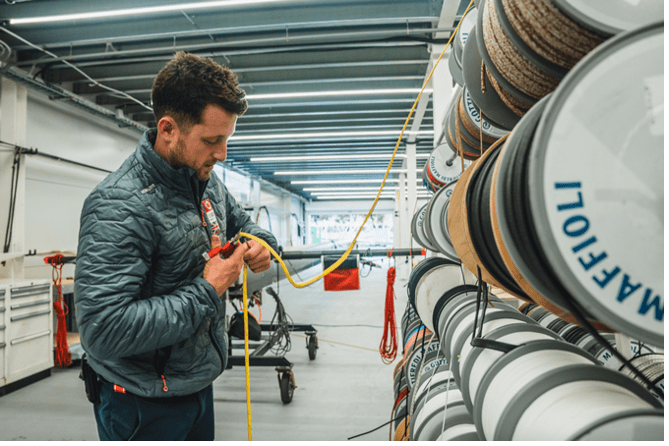 Despite traditional running rigging lines, like sheets and halyards, are getting rare onboard boats like the AC75's, it is quite surprising to see how textile strops and control lines are present onboard and how relevant they are for the boat's performance.
Extreme lightweight and absolute precision are the key points on foiling boats and with these clear goals in mind, Gottifredi Maffioli developed the most comprehensive and calibrated range of high modulus single braids, protective covers and unidirectional yarns to allow the riggers of team INEOS Britannia to build extremely accurate, reliable and performing running rigging parts.
Sharing the same values and objectives, the collaboration was very smooth from the start, based on an ongoing and dynamic dialogue between both parties and a thorough mutual comprehension of products and needs.
Bryce Ruthenberg, Rigging Manager INEOS Britannia, commented; "Here at INEOS Britannia we place a strong emphasis on fostering innovation within our supply chain and we take immense pride in collaborating with like-minded suppliers who share the commitment to achieving our performance targets and at the same time working within the United Nations Sustainable Development Goals. Working with Gottifredi Maffioli is the perfect fit as they provide the best product and service in the market to optimise the performance on the water, whilst enhancing our dedication in acting responsibly as we strive to ensure the lowest negative impact on the environment".