Gottifredi Maffioli – Splicing tutorial
Splicing and tapering of a Superswift 78
How to Easily Splice the Gottifredi Maffioli Swiftcord Line in 7 steps
EVODOCK, a revolutionary mooring line for superyachts – 50% lighter than conventional
Gottifredi Maffioli's commitment to environmental sustainability
Gottifredi Maffioli's commitment to environmental sustainability
We look forward to receiving your enquiries.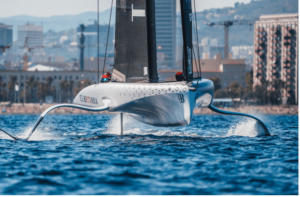 Gottifredi Maffioli is very proud to be onboard INEOS Britannia.
At the foundation of this collaboration there is a common ground: shared values linked to high performance and sustainability that put both parts on a shared course.
Read More »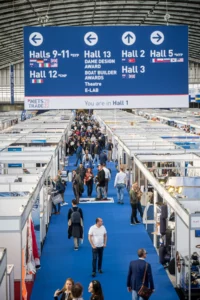 Gottifredi Maffioli will participates in the 35th edition of Metstrade in Amsterdam from 15 to 17 November at booth 01.643.
Read More »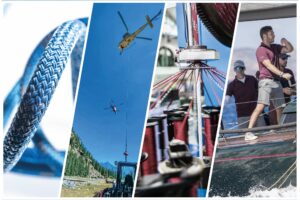 The Italian company, headquartered and producing in Novara, Italy, joins this European Association, making clear its transversal involvement in the rope sector.
Read More »
"We like the ropes for their quality, and we have a great relationship with the Technical Team."
"We would recommend Gottifredi Maffioli ropes for their quality and reliability. They will never let you down."
"Being able to use the most reliable, long-lasting and highest quality ropes on the professional sailing market is a real honor for us."
"Gottifredi Maffioli carries the best ropes for our sailing needs and we are proud to be using their lines!"
"Gottifredi Maffioli ropes are of excellent quality, they have a good grip and a nice feeling in hands. They never make knots themselves."
"Gottifredi Maffioli ropes are simply the best! Great durability and wide range of products. And, last but not least, high professionalism of the team."
"Gottifredi Maffioli stands for high performance and professionality. It's a pleasure to be part of this Team."
"Gottifredi Maffioli is the leader in research of new materials and solutions, with no discount on quality, and a great supporter of Olympic sailing."
"We love Gottifredi Maffioli ropes because they are precisely crafted and are extremely durable. We are totally comfortable relying on their strength!"
"Gottifredi Maffioli ropes are the most reliable ones, they are very easy to splice and they are long-lasting, due to their quality."
"In sailing competitions the quality and the strength of Gottifredi Maffioli lines is an important certainty for us and for all the sailors."
"Having a Gottifredi Maffioli-rigged boat means betting on the best quality with the highest possible reliability."
"We really appreciate the quality, handling and durability of Gottifredi Maffioli products."
"Having the correct ropes for the correct application is so important. You can gain so much performance reliability with Gottifredi Maffioli."
"Gottifredi Maffioli ropes are long-lasting and durable, even in the toughest conditions. Sustainably made with high quality material is every sailors dream."
"When I'm sailing I always need the best materials. That's why I use Gottifredi Maffioli's ropes. They are of the highest quality. They are made with racing in mind and they are always on the edge of innovation."
"Do what you do, as well as you can, every day of your life. Gottifredi Maffioli is doing it. Best quality throughout all its range."
"Gottifredi maffioli is an absolute guarantee for our 470. Innovative, safe, easy to splice and extra coloured"
"For us Gottifredi Maffioli was the reference since we started sailed optimists. Today we belong to the big GM family, which represents the only and exclusive best Rope and rigging brand all around the world."
"In sailing there are a lot of unpredictable factors but the reliability of the Gottifredi Maffioli ropes is not one of them."
"I first witnessed Gottifredi Maffioli's dedication to their craft when I was sailing with Oracle Team USA for the 34th America's Cup. Their development in that Cup has only continued and adapted for use in all high performance classes."
"Gottifredi Maffioli gave me the opportunity to push the limits in kite foil with the thinnest line on the market within the loads we need."
"We choose Gottifredi because on 49er sailing we are always hanging on ropes. There is no other to perform under stress and giving back trust."
"Since I started sailing junior classes I admired Gottifredi ropes because they were the best around by far. 15 years, 2 gold medals and a 24hr monohull record in the Ocean Race later, I'm proud to be sponsored by the best rope brand in the world!."
"For me Gottifredi Maffioli means precision, well design products, innovation and performance. It's important to have a direct feeling with your kite, the evofly 99 makes this feel absolutly stunning."
"On board each manouvre has its own need: abrasion resistance, tenacity, durability, grip... Gottifredi Maffioli has the capacity to mix the different materials to find the perfect match. And last but not least.. the ropes' style is super fashion."
Subscribe to our Newsletter.
You will receive the latest news from the Gottifredi Maffioli world.