Gottifredi Maffioli – Splicing tutorial
Splicing and tapering of a Superswift 78
How to Easily Splice the Gottifredi Maffioli Swiftcord Line in 7 steps
EVODOCK, a revolutionary mooring line for superyachts – 50% lighter than conventional
Gottifredi Maffioli's commitment to environmental sustainability
Gottifredi Maffioli's commitment to environmental sustainability
We look forward to receiving your enquiries.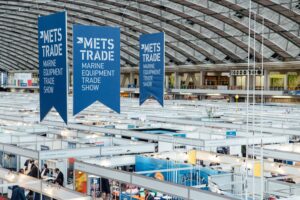 METSTRADE is where the global leisure marine industry comes together Luigi Maffioli, head of Technical Department at
Read More »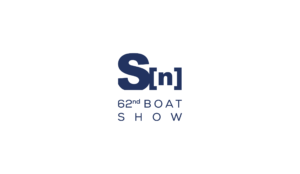 Gottifredi Maffioli was at the 62nd edition of the Genoa International Boat Show, September 22-27, in
Read More »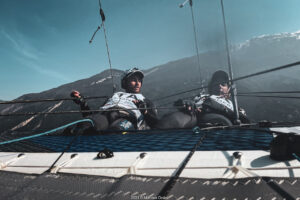 Here is in detail how World and Olympic Champions Ruggero Tita and Caterina Banti rig their
Read More »
"We like the ropes for their quality, and we have a great relationship with the Technical Team."
"We would recommend Gottifredi Maffioli ropes for their quality and reliability. They will never let you down."
"Being able to use the most reliable, long-lasting and highest quality ropes on the professional sailing market is a real honor for us."
"Gottifredi Maffioli carries the best ropes for our sailing needs and we are proud to be using their lines!"
"Gottifredi Maffioli ropes are of excellent quality, they have a good grip and a nice feeling in hands. They never make knots themselves."
"We've been using Gottifredi Maffioli ropes for a long time. They are the best for quality, reliability and durability – and there's also a wide range of choice."
"Gottifredi Maffioli stands for high performance and professionality. It's a pleasure to be part of this Team."
"Gottifredi Maffioli is the leader in research of new materials and solutions, with no discount on quality, and a great supporter of Olympic sailing."
"We love Gottifredi Maffioli ropes because they are precisely crafted and are extremely durable. We are totally comfortable relying on their strength!"
"Gottifredi Maffioli ropes are the most reliable ones, they are very easy to splice and they are long-lasting, due to their quality."
"In sailing competitions the quality and the strength of Gottifredi Maffioli lines is an important certainty for us and for all the sailors."
"Having a Gottifredi Maffioli-rigged boat means betting on the best quality with the highest possible reliability."
"We really appreciate the quality, handling and durability of Gottifredi Maffioli products."
"Having the correct ropes for the correct application is so important. You can gain so much performance reliability with Gottifredi Maffioli."
Subscribe to our Newsletter.
You will receive the latest news from the Gottifredi Maffioli world.