Here is in detail how World and Olympic Champions Ruggero Tita and Caterina Banti rig their Nacra 17.
Tita and Banti are the winners of the last 2022 World Championship with three regattas to spare and a record score that was not thought possible: 13 of the 15 regattas were won by the Italian duo.
Besides the last World Championship, Tita and Banti won the gold medal at the Tokyo 2021 Olympics, the 2018 World Championship and four European Championships.
Ruggero and Caterina represent one of the best crews in the Nacra 17 class worldwide.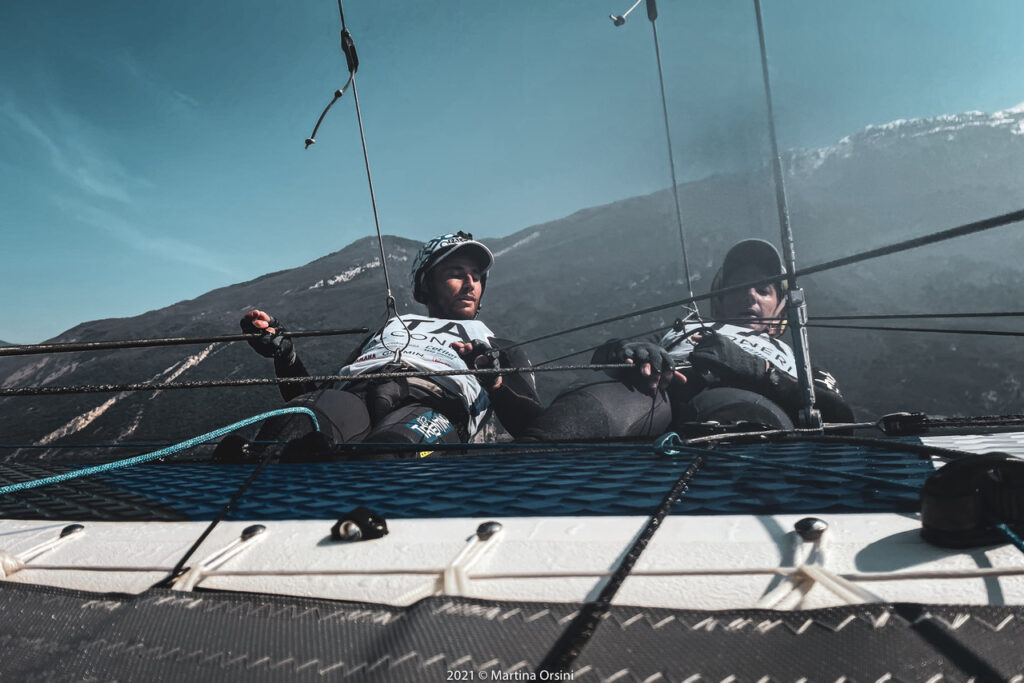 Starting with the mainsail sheet, Ruggero Tita and Caterina Banti have chosen Powertech 78, 8mm diameter. This type of line has excellent grip, sufficient smoothness for the type of block they use and perfect softness in the hand. The diameter they have chosen allows very good sensitivity for adjustments, despite the load being very high. It is a 10:1 tackle.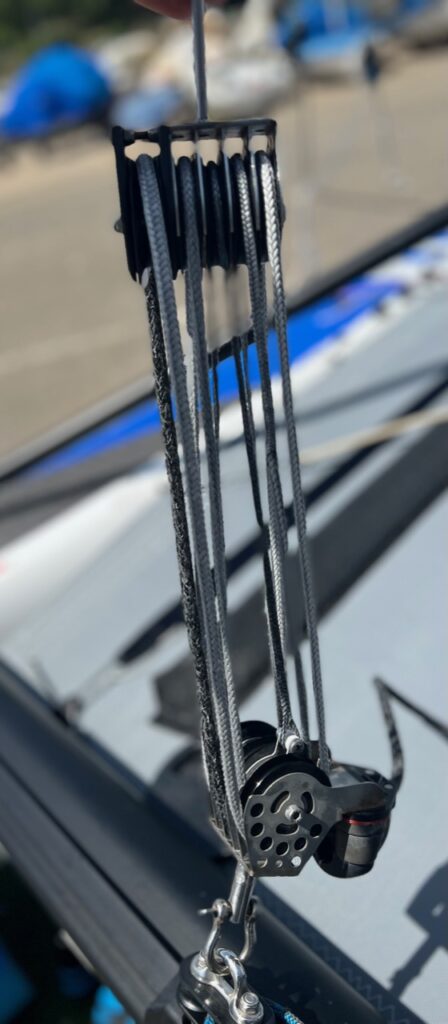 We then move on to the mainsail cunningham. For this manoeuvre they use the TD 99, 4.5 mm diameter. This is a 16:1 tackle, because the load is important. The Technora® + Dyneema® cover of the TD 99 has very good abrasion resistance while still maintaining good smoothness, and its core allows for minimal elongation. In addition, it is fairly compact and rigid, so it lasts longer inside Spinlock cam cleats. The 4.5 mm diameter is a good compromise between smoothness and hardness.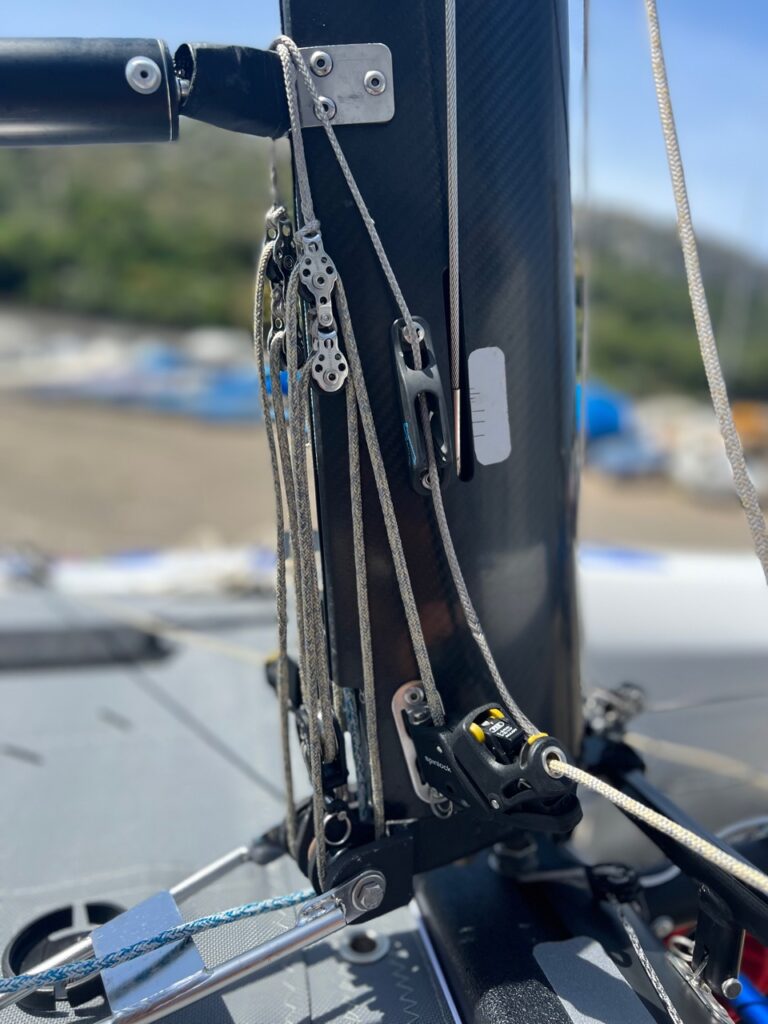 The same type of line is also used for the gennaker and retriver halyard system: excellent smoothness and excellent grip for hoisting, little elongation, a good compromise between compactness and rigidity.
Here, with the gennaker hoisted, the part that goes from the cleats turret to the gennaker is without a cover, as the last metre of the retriver, to further increase smoothness in the points where the bowman does not pick up the halyard.
The manoeuvre consists of a circuit from the masthead down into the cleats turret on the mast, then over the trampoline and then under it, ending inside the snuffer bag.
As for the gennaker sheet, they tested various lines. The one that Caterina Banti likes best for this manoeuvre is the TD 98 compact, 6mm diameter. They chose this line because its cover is very resistant to abrasion, since it has to pass through two blocks, and the core is a good compromise for maintaining good sensitivity in the hands despite the load being very high.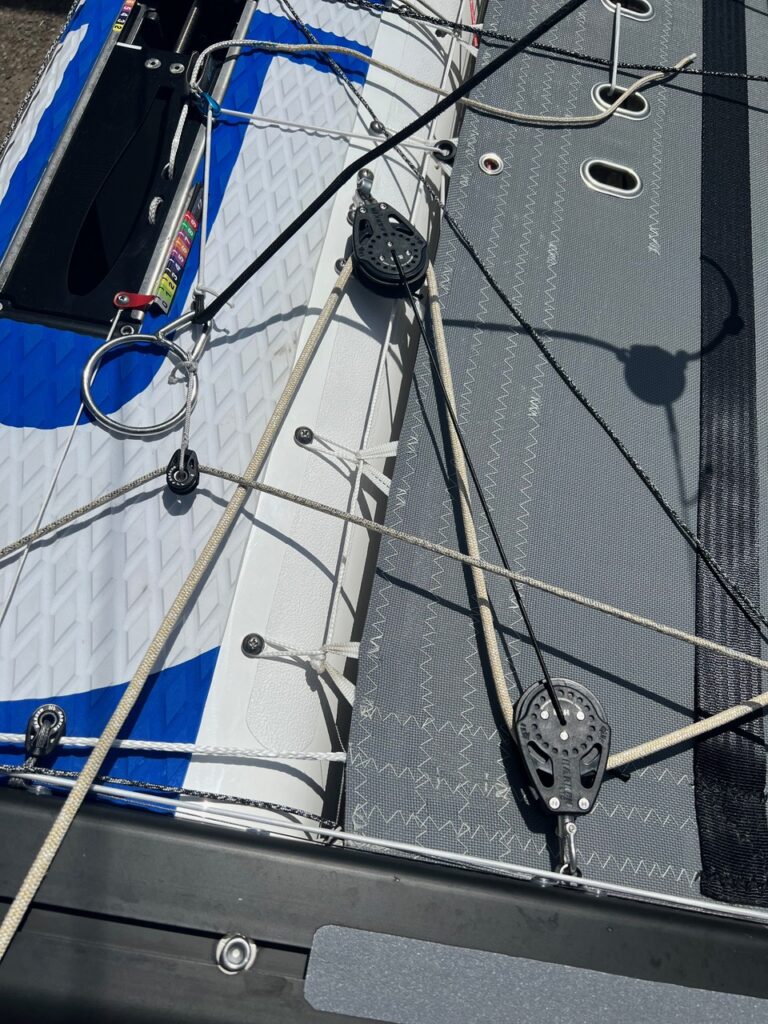 Finally, for the mainsail carriage they use 6mm Powertech. The cover allows good glide in the sheaves of the 2:1 tackle.